Costa Rica Missions Trip
Costa Rica Missions Trip
August 24 - September 1, 2017

Important: This event has already occurred.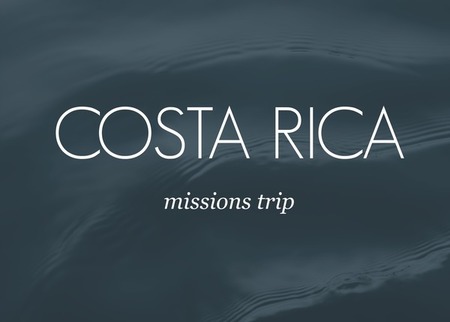 We will be sending a team to Costa Rica for a short term Missions Trip. If you are interested in going, please pick up an application form this Sunday from Pastor Krystle.
When: August 24-September 1, 2017
This is open for Preteens and up. Cost: $2600 *This is an estimate as factors such as currency exchange and flight costs could affect it. Tools will be provided to help with fundraising.
Return to Events
---