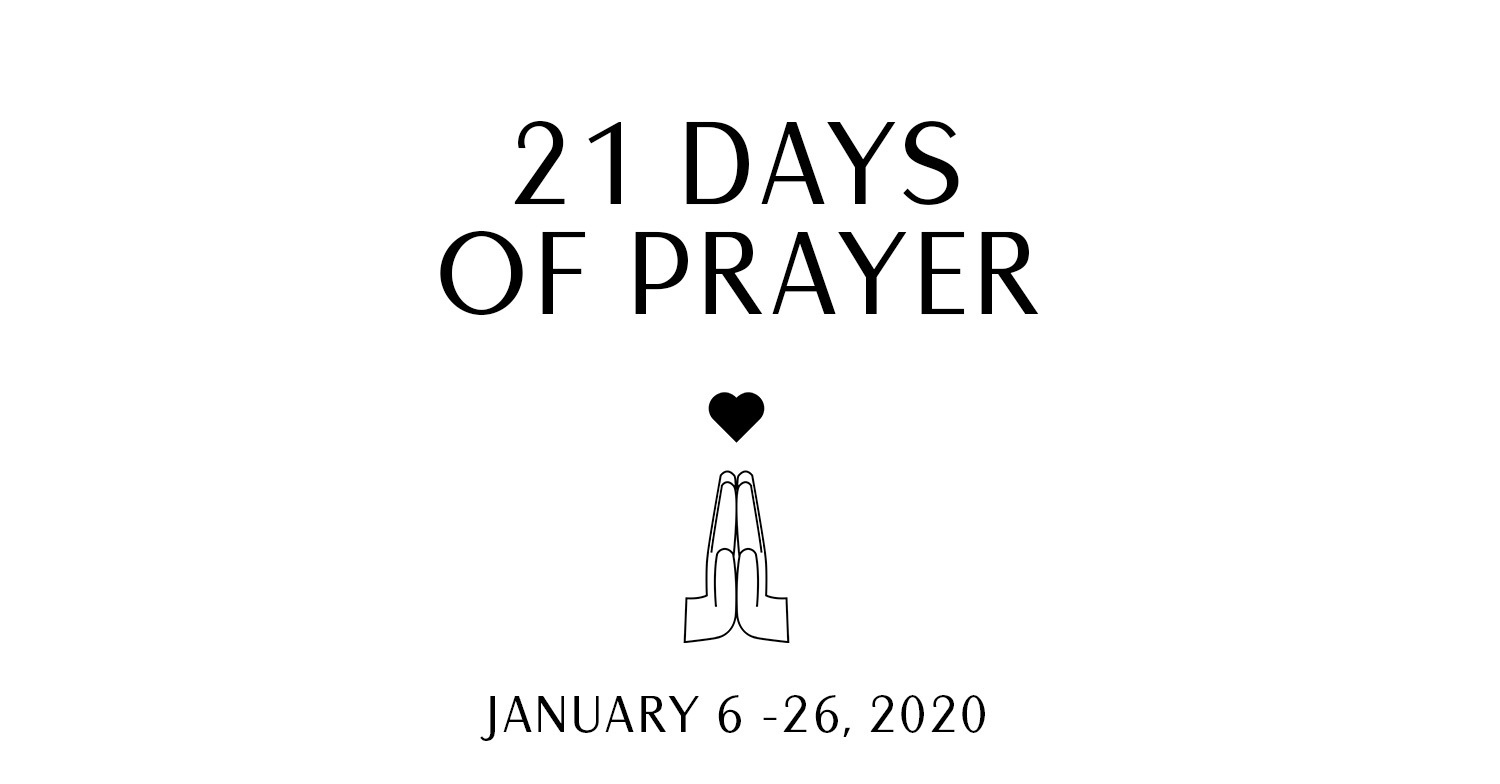 At the beginning of 2020, we as a church are having 21 days of focused prayer for 2020. Here's why:
A season of prayer will help prepare our hearts for the new things God has for us in a new year.
God in His foreknowledge knows how 2020 will go from beginning to end: for our personal and family life, for the church family, for the city and nation, and for the world. The question is whether we will be positioned to hear His voice and follow Him: both in the daily rhythms of life and in the big significant changes of our life.
As we surrender to God and seek Him in the place of prayer, our hearts are stirred toward His Kingdom and His righteous (see Matthew 6:33).
Details: Pick up a prayer guide on Sunday. We will also make available a digital copy downloadable below. The prayer guide gives one chapter of Psalms to read each day with prayer points to follow.
Join us for the following prayer opportunities:
21 Days of Prayer Kick off -

Monday, January 6 @ 7 pm in the main hall.
Prayer Opportunities January 7-25 - Join any of the life groups that meet for a time of prayer with others (See life group guide or online for the dates and location) Also, if you would like to host a prayer meeting in your home, contact Pastor Rajan.
Pre-Service PrayerJoin us for pre-service prayer on Sundays at 9:15 - 9:45 am
Church Prayer Night (concluding 21 days of prayer) - Sunday, January 26 @ 6:30pm.
As a church, let's believe God for great things this year! More lives transformed by Jesus. More Christ-followers disciples to love God, love their neighbour, and disciple others. More servant leaders developed and multiplied for the growing need of ministry in our city. Let us pray to this end, that God will be glorified and Jesus will be made known to people through our lives by His love in the power of the Holy Spirit.