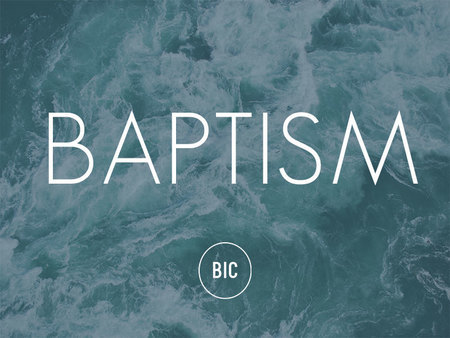 The Meaning of Baptism
"…go and make disciples of all nations, baptizing them in the name of the Father and of the Son and of the Holy Spirit, and teaching them to obey everything I have commanded you..." (Matthew 28:19–20)
What does water baptism represent?
Water baptism is an outward demonstration of one's inward decision to follow Jesus. It is a public declaration that you are intending to follow the life and teachings of Jesus Christ and that you have received him as Saviour and Lord of your life. Being immersed in water at baptism symbolizes that your old life of sin, guilt and despair is dead and is being buried. The "old you" has died spiritually and the "new you" has come. In Christ, you have risen up to a new life for the present which leads to eternal life beyond this life. As the Bible says, "Therefore if anyone is in Christ, he is a new creation; the old has gone, the new has come!" (2 Corinthians 5:17)
Why is baptism important?
Baptism is one of the first steps of obedience to Christ (Acts 2:38) and therefore is an integral part to one's growth as a Christian. It does not add to anything to what Jesus has already done and it does not replace our faith in him for eternal life. However, when it is an obedient action carried out by faith, baptism is an exciting an important event in one's life. Getting baptized is a powerful statement to remind yourself and those observing, that God has forgiven you of you sin and that you have received new life in Christ.
What about baptizing children?
While we are aware that some Christian traditions baptize infants and young children, the meaning of baptism may vary. Our understanding is that baptism is a decision that symbolizes and follows one's personal decision to follow Jesus. Therefore, at Bethel International Church, we wait until the child is old enough to believe and understand the true meaning of baptism before we baptize them. When a child makes a decision to follow Christ, we will gladly arrange for their baptism.
If you have more questions about baptism, please contact us