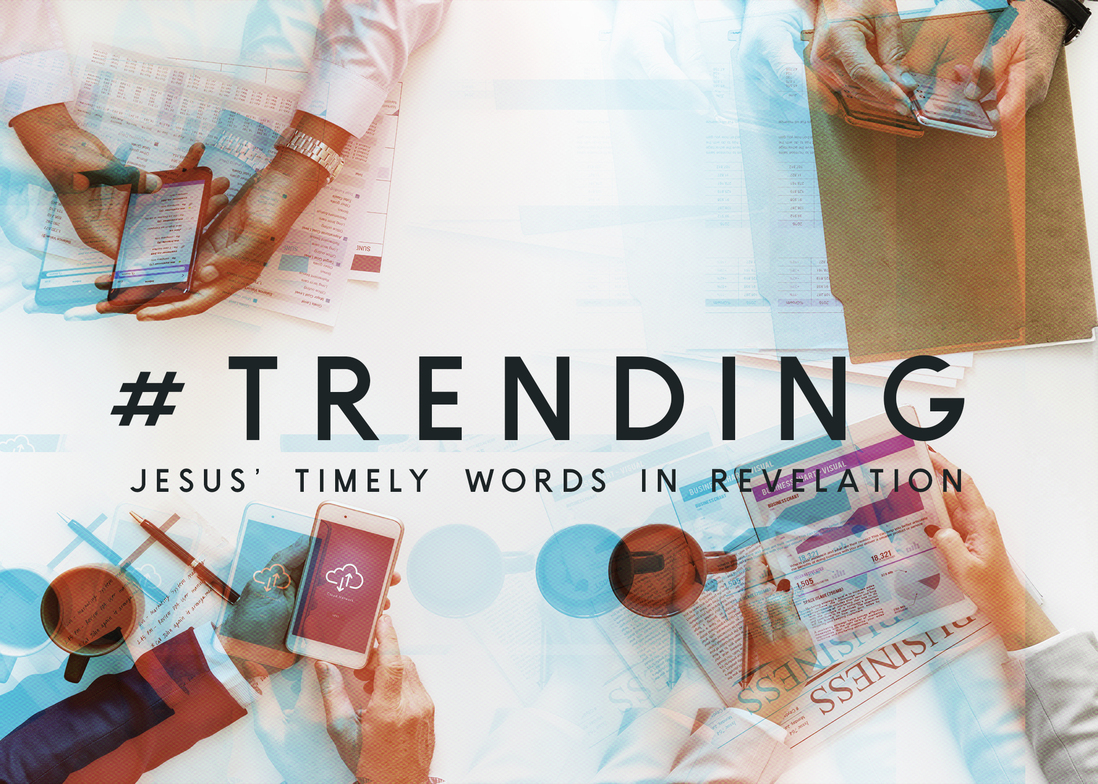 Through various means of data collection, technology has made it possible for us to know what is "trending" in our culture. Through various social media outlets and news platforms, we can know people are reading, thinking, saying, watching, and doing. Not only that, but we see very quickly the development of popular opinion or even "moral conscience" towards various cultural and social issues. Sometimes they are very positive and other times they can be quite troubling.
In the same way, there are trends that get the attention of Jesus? In the book of Revelation, several decades after his resurrection, Jesus reveals himself in a vision to one of the church leaders named John, shows him what is happening from a spiritual perspective, and what will happen in the future. We see that Jesus is alive and well and actively aware. He knows what is trending in each city. He sees the positive and negative trends impacting culture and the church communities… and he has something to say about them. His words give his followers throughout the ages -- including today -- the courage to respond, warning them where necessary, and calling them to be faithful overcoming witnesses amidst in the destructive trends impacting the churches. And most important he shows us that he is speaking from a place of victory and authority as the Son of God.
Join us on Sundays this summer as we look at the timely and timeless words of Jesus to these churches and see how relatable they are to our lives and communities today.